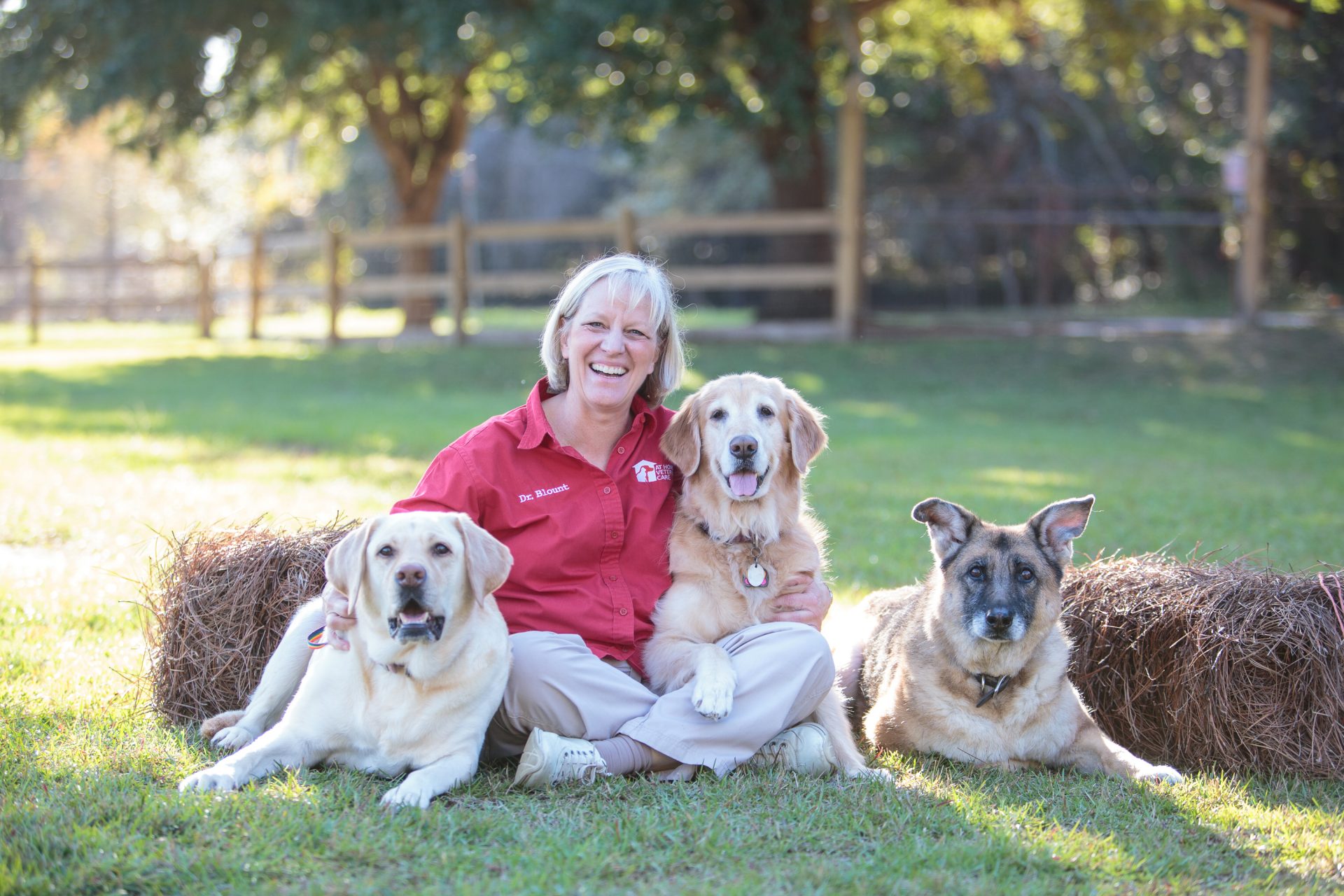 We provide in-clinic and in home medical services, grooming, training, and boarding with our Staycare and Playcare programs. But beyond all of these services, we provide a fun, comfortable place to board your cat or dog! 
During their stay, your dog will be able to spend their day in the outdoors with our highly-trained staff while socializing with other dogs and enjoying our playground equipment and even our doggy waterpark!
We are fully licensed, insured, and equipped.
We are a Gold Standard Cat Friendly Practice. According to the American Association of Feline Practitioners, At Home Veterinary Care is one of only 786 Gold Standard Cat Friendly Practices in the entire country. We utilize our knowledge and familiarity with cats to ensure your pet experiences minimum stress during their visit. Our well trained and informed team members provide gentle exams and cat handling to keep your cat at ease during their visit, from the time you walk in the door, until the time you walk out. Whether your cat is staying with us or coming in for a medical visit, our facility is designed to make your feline family member feel At Home! If you have a "Scardy Cat" we can even do their exam and care in your home.

YOUR PET'S SAFETY AND HAPPINESS IS OUR NUMBER ONE PRIORITY.
We have created the Big Bend's most comprehensive pet care facility dedicated to fostering the long-term relationship between you and your pet. We are dedicated to "ONE HEALTH" which means caring for you, your pet and the environment we all share. We utilize our skill, knowledge and understanding to view your family, with all its furry and non-furry members, as a family unit.
Click here to learn more about the ONE HEALTH approach on the American Veterinary Medical Association website.
OUR Services at a glance
Grooming
Grooming is not just a luxury, but an essential part of keeping your pet healthy. We can bathe, brush, trim, clip nails, provide ear care, teeth brushing and sanitary needs while watching for any special skin or other health concerns

Play Care
By the day or by the Stay, your furry family member will have their "Best Day EVER!!" With three activity/training levels available. All their needs for socialization play time, pool time, cuddle time, enrichment activities and learning are all at one place.
Transport
Need some assistance with bringing your furry family member to us? With our transport services we can pick up and drop your pet at your convenience. Please call in advance to arrange for our transport services.
Day Care
Designed for pets who are less active, elderly, need frequent potty breaks or are receiving medications daily, including injections, can have their needs met here. Specialized diets or special feedings are no problem.