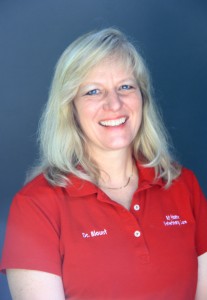 Dr. Blount is a graduate of Michigan State University College of Veterinary Medicine with over twenty years of experience providing practical, caring, family-oriented quality care to dogs, cats, birds and exotic pets.
Her interests include skin disease, surgery, dental health, orthopedics and cancer treatment. In addition, Dr. Blount has received additional training in diagnostic ultrasound and emergency and critical care medicine.
Dr. Blount has lived in Tallahassee for ten years and raised her three children here. She founded At Home Veterinary Care, LLC in 2009. She was featured in an article in the June/July 2012 issue of Tallahassee Woman Magazine.