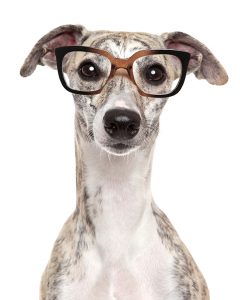 At Home Veterinary Care offers a full-service state of the art pet hospital providing digital x-rays, ultrasounds, an in-house laboratory for immediate diagnosis and faster treatment, and so much more. We also provide House Calls for many medical services like vaccinations, examinations, in home euthanasia, and surgical and dental suites with full anesthesia monitoring, hospitalization and intensive care. We facilitate a low stress environment, gentle handling techniques, and a team that is dedicated to caring for your pet as if it were one of their own. We utilize state of the art medicine, behavior modification, and a unique understanding of pet body language and behavior to lessen their stress, anxiety, and make every visit feel as if it were "At Home"!
The dogs and cats that come to play participate in a variety of activities- including our exclusive "Splash Zone"- that are not only fun, but help pets develop social skills, fitness, obedience and other essential life skills. Of course we have plenty of toys for dogs and cats so pets can choose which activities they like best. We even offer a TV lounge for when they are too tired to play anymore. Pets can come by the day, or multiday packages are available.
We have over 70 luxury climate controlled suites, villas, and lodges to accommodate families and individual dogs, as well as 14 cat condos. Our cat condos have 3 levels to climb and can be connected to give kitties as much space as they would like. We serve premium diets to all of our pet guests.
Designed for pets who are less active, elderly, need frequent potty breaks or are receiving medications daily, including injections, can have their needs met here.
Specialized diets or special feedings are no problem.
Full service grooming and bathing is available 7 days per week. Whether your pet comes in for the day or stays for a vacation, they can go home looking and smelling their best.
We host a large variety of training classes from Basic Obedience and House Manners to dog sports and training to participate in pet assisted therapy dog programs. We are also offering a Kitten Kindergarten program to work on kitties' socialization and house manners, as well as Puppy Day Camp.
We offer additional services for you and your pet, including:
TRANSPORT
DELIVERY OF PRESCRIPTION MEDS AND DIETS
EMERGENCY TRANSPORT SERVICE